WELCOME TO ISKCON NAPERVILLE
ENRICH YOUR LIFE WITH VIBRANT PHILOSOPHY
Stay informed about our temple by reading our latest updates.
Begin your spiritual transformation.
And if you are already on this path, enrich it even more by visiting us at ISKCON Naperville. Rooted in a Vedic culture that has been carefully preserved through a disciplic succession of over 5000 years, the "Hare Krishna" movement, as it is popularly known, is a non-secular, monotheistic, God-conscious culture that is serving the populace globally with the sole purpose of enhancing one's spiritual well-being. We welcome you to ISKCON Naperville. Please come and experience our warm hospitality.
Join us at 4:30 PM for our weekly Sunday Feast.
Every Sunday, we welcome seasoned spiritualists as well as curious seekers to come taste a little bhakti with us. The key highlights of the program include soulful kirtan, arotike, and a sumptuous, free vegetarian meal shared at the end with fellow visitors over heartfelt exchanges and informal discussions. We bring with kirtan at 4:30 PM, followed by Arotike at 5:00 PM, a spiritual discourse at 5:30 PM, and prasadam at 6:30 PM. The curtains to the altar close at 8:00 PM.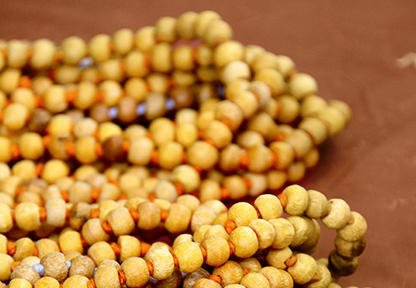 What is mantra meditation?
The mind is always busy, restless and cannot be stopped. Meditation and yoga help us rise above the mind's chatter.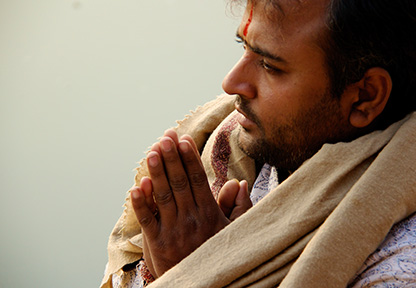 What is bhakti yoga?
"Bhakti-yoga is not only easy, simple, natural and free from trouble, but is the only source of happiness for the human being." – Srila Prabhupada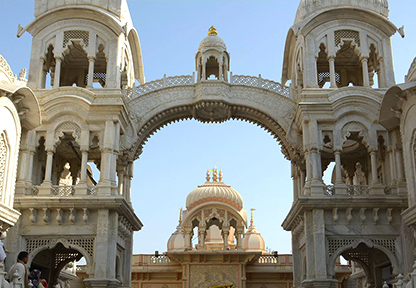 What is ISKCON?
Popularly known as the Hare Krishna movement, ISKCON is a spiritual society founded by His Divine Grace A.C. Bhaktivedanta Swami Prabhupada.
Our temple is open throughout the day so that you can visit us at your convenience.
5:30AM Mangala arati &  Tulasi puja
8:00AM Sringara arati & Guru puja
8:30AM Srimad Bhagavatam class
12:30PM Raj bhoga offering & arati
1 PM to 4 PM Closed
7:00 PM Sandhya arati
The day's almost here. Join us in celebrating Gaura Purnima.
We have a vision. You have the power to help us all get there.
Please join us in our effort to create a unique and magnificent temple in Naperville that will be a beacon for spiritual education and culture in accordance with the teachings of the Bhagavad-gita and Srimad Bhagavatam. We continue to make progress towards our financial goals for this project.